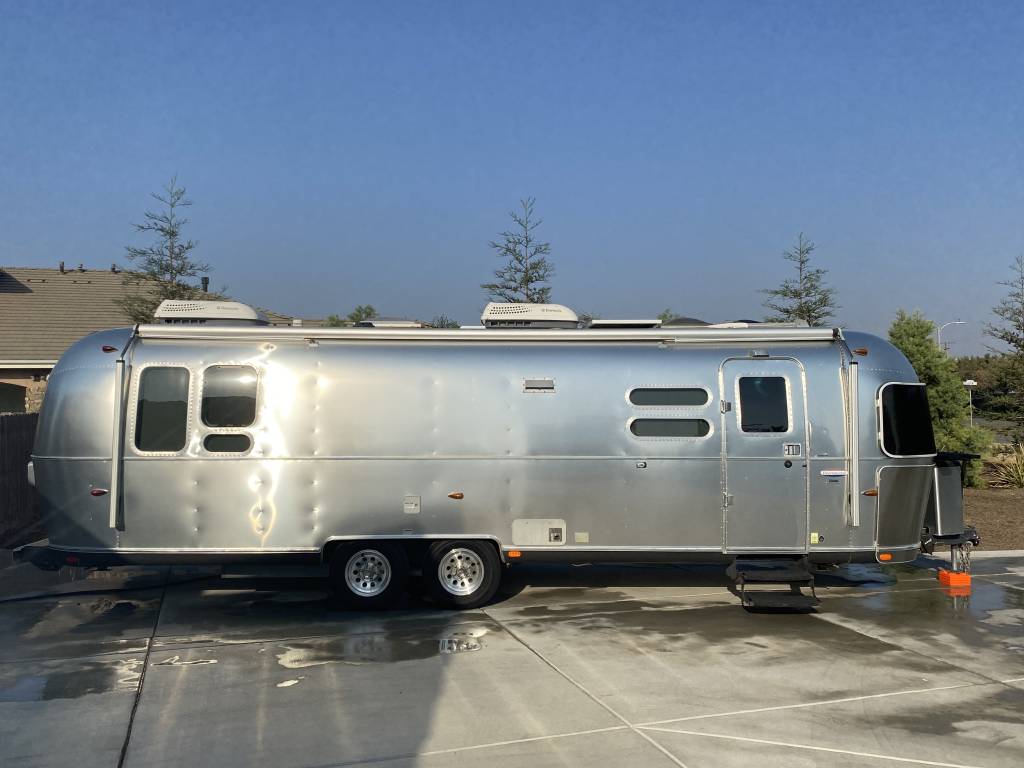 ​Since we are the leading service provider in Orange county for RV wash and wax services, and also due to the fact that we provide reliable results for motorhome detailing, we are going to cover all of your needs with the travel trailer that you have. Whether you use your trailer to get up to the ski hills in the winter, or whether you use your trailer during the summers to travel across the county, we are going to ensure that the washing and waxing service that we provide for you are going to keep your trailer looking great for many hundreds of miles.
 
No Rust
You are not going to need to worry about rust once our team is on the job. Usually, you are able to buy a trailer without needing to worry about rust forming. If you have an older trailer though, we are going to be able to ensure that there is not going to be any rust on your trailer. We have been able to test out many different products over the years, and we have recently determined the right combination of products to prevent the issues from arising again in the future.
 
Wheel Detailing
You may not think that the wheel on your trailer matter much. However, our company is here to remind you that the wheels are importantand that having them detailed is a good thing. Our company can ensure that the work is done right for you, and we can also ensure that we provide you with outcomes that are going to be able to last. Also, if we notice that there are any imperfections with the wheel detailing that we complete for you, we are going to let you know. Perhaps we will suggest that you get new tires if they are looking rough.
 
Trailer Interior
The interior of the trailer will be detailed b our team of experts as well. We want to provide you with results that are going to last, and we also want to ensure that the work we do for you is going to leave you feeling fully satisfied and happy being able to use your trailer. The interior of your trailer will ensure that you have a clean space to load in all kinds of materials. If there are items that cannot get dirty, this service is perfect for you!
 
Reputable
Washing RVs, motorhomes, and fifth wheels is what our team does best. Due to the fact that we are fully committed to this profession, we have invested in the right kind of products and supplies for this line of work. We are going to ensure that the work we do for your travel trailer is done properly. We are also going to ensure that you get incredible results that you are going to want to have more of. We always ensure that we provide results that are going to be desirable, and next time you come to our company for services, we will ensure that we provide you with a loyal customer discount. 
RV detailing and RV cleaning services are best provided by our company. We have been offering mobile RV detailing services for many years, and throughout that time, we have also been able to perfect the work that we do.
If you are asking yourself, "Where is the most reliable mobile RV cleaning service near me?", or. "Is there are an affordable option for an RV car wash near me?", you are going to be happy to learn that you can count on us.
Having a freshly cleaned and detailed fifth wheel looks great on the road, and if you want the work to be done properly, you are going to need to trust our professionals to provide you with the service.
Travel trailer washing and waxing is important, and you are going to be able to leave it to our team to complete it for you. We have been able to gain a lot of experience in this area of work.
Motorhome detailing may seem like an odd service to invest in, but once you have your motorhome detailed once,you are never going to want to have it any other way.
​Boat cleaning and detailing is what we do best here at RV Detail Pros of Orange County. We have been able to transform many boats over the years into the sparkling items that they were always meant to be.